Becoming a RainWise Contractor
If you would like to install rain gardens and cisterns for the RainWise Rebate Program, you must attend one of our free trainings (offered twice a year). RainWise contractors must also be licensed. See Contractor Licensing Requirements for more information.
---
Become a RainWise Contractor: Three Day Orientation
July 14, 15 & 16, 2020 6-8pm
FREE three-day orientation for Contractors and Landscape Professionals to learn the requirements to install cisterns and/or rain gardens on private property in specific Seattle neighborhoods through RainWise, a City of Seattle and King County rebate program. This three-day orientation is a required prerequisite for all who wish to qualify to perform RainWise installations.
For more information and to register: bit.ly/RWJulyOrientation
Note: This orientation is in English. For Spanish, Vietnamese and Chinese Language Contractors, join us July 28-30, 2020. Register at: https://bit.ly/LateJulyOrientation or contact ECOSS at ruben@ecoss.org for language assistance.
---
RainWise Contractor Academy: A FREE Comprehensive Training

Program starts September 1, 2020 from 6-8pm and runs for 12 weeks on Tuesday/Thursday.
SPU is offering 48-hours of free training to help you become an independent contractor for Seattle's RainWise Program. RainWise contractors run their own businesses installing rain gardens and cisterns on private property in the City of Seattle. Selected applicants will receive 48-hours of intensive training over 12 weeks. Classes will be held remotely by computer on two evenings per week starting in September. Class size is limited to 20 prospective contractors.
Apply by July 31st at 5:00 p.m.: http://bit.ly/RainWiseAcademy
For more information about the RainWise Academy: RainWise Academy Flyer
Contractor Skill-Building Webinars
These webinars are for current and prospective RainWise contractors and are held virtually using the Zoom Webinar platform.
"Getting Your RainWise Business Online"
Watch this recording of the Contractor Skill-Building Webinar to learn strategies to getting your RainWise business online. Join RainWise outreach team members to go through useful platforms such as LinkedIn, Facebook Business, Yelp, Houzz, and more!
Recording: Getting Your RainWise Business Online
PDF of presentation: Getting Your RainWise Business Online
One-pager of useful tips: Getting Your RainWise Business Online
"Design Challenges – How do you make it work?"
Watch this webinar to learn more about the challenges when installing a RainWise project. Join RainWise contractor Roseann Barnhill of Dirt Corps and complete an initial site design for a RainWise project.
Recording: Design Challenges – How do you make it work?
PDF of presentation: Design Challenges – How do you make it work?
"Cistern Installation Basics – Dry fit and Pipe Gluing"
Existing RainWise Contractors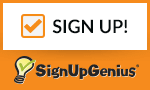 SignUp for RainWise Events here!
Contractor Newsletter
The RainWise Program mails its Contractor News and Tips newsletter to RainWise contractors. The purpose of this newsletter is to provide contractors with important program updates and events. If you are a RainWise contractor and you are not receiving the newsletter by mail, please contact us at rainwise@seattle.gov to let us know. Please also let us know if you change your address. We want to make sure we are mailing the newsletter to the right place!
Oct/Nov 2019 Contractor Newsletter
Financial Support Options
For contractors:
Use this form – Vendor Payment Option – for homeowners who choose to have the RainWise rebate go directly to their RainWise Contractor.
RainWise Pilot Access Loan – 12000raingardens.org/rpal/
Craft3 provides pre-construction rebate advances to RainWise contractors. This program expands access to the RainWise program by enabling contractors to work with customers who cannot pay upfront for the work. Visit Craft3.org/RainWise to learn more.
If you choose to participate in this program, please fill out the Rebate Assignment Option form with the homeowner.
For property owners:
RainWise Access Grant: The RainWise Access Grant provides up to an additional $1000 for RainWise eligible homeowners and non-profit community organizations (including religious groups) to bridge the gap between rebate amount and actual project costs for income limited and underserved communities. Note income limitations. 12000raingardens.org/rainwise-access-grant/
Access Grant and Mini-Grant in Spanish, Traditional Chinese, Korean
Big Roof Rebates (over 2,000 sf)
Large Facility Agreement – Over 2,000SF – Added 9/22/15. For facilities over 2,000 square feet, the Property Owner is required to sign this 10-year commitment instead of the Homeowner Agreement.