Becoming a RainWise Contractor
If you would like to install rain gardens and cisterns for the RainWise Rebate Program, you must attend one of our free trainings (offered twice a year). The next training will be in Fall 2019. Check the Events page for details and registration. RainWise contractors must also be licensed. See Contractor Licensing Requirements for more information.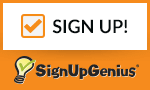 SignUp for RainWise Events here!
Financial Support Options
For contractors:
Use this form – Vendor Payment Option – for homeowners who choose to have the RainWise rebate go directly to their RainWise Contractor.
RainWise Pilot Access Loan – 12000raingardens.org/rpal/
Craft3 provides pre-construction rebate advances to RainWise contractors. This program expands access to the RainWise program by enabling contractors to work with customers who cannot pay upfront for the work. Visit Craft3.org/RainWise to learn more.
If you choose to participate in this program, please fill out the Rebate Assignment Option form with the homeowner.
For property owners:
RainWise Access Grant: The RainWise Access Grant provides up to an additional $1000 for RainWise eligible homeowners and non-profit community organizations (including religious groups) to bridge the gap between rebate amount and actual project costs for income limited and underserved communities. Note income limitations. 12000raingardens.org/rainwise-access-grant/
Access Grant and Mini-Grant in Spanish, Traditional Chinese, Korean
Big Roof Rebates (over 2,000 sf)
Large Facility Agreement – Over 5,000SF – Added 9/22/15. For facilities over 5,000 square feet, the Property Owner is required to sign this 10-year commitment instead of the Homeowner Agreement.